---
It's amazing what UI designers have been making with a tool that's still in the early access stage. Parallax scrolling animations, UI kits, app concepts, icon sets…even an interactive Street Fighter game. Insane. Here's the best of the best of InVision Studio.
UI Kits & App Concepts
Curious about Studio? Crack open these freebies and see what's what! 🎉
4x UI Kits by InVision
Considering that at least three of these four UI kits (designed by the InVision team) were originally made for Sketch and Photoshop (way back when), they should offer some insight into the compatibility of Sketch files being imported into InVision Studio.
Desktop VPN Concept
A desktop VPN concept (direct download) by Joshua Oluwagbemiga, UX Designer @ InVision. An excellent resource for deconstructing how sequenced animations work.
Check out Joshua's music app concept as well (below), which is even more impressive!
Travel App Concept
Flick through stunning images of Greece in this travel app concept (direct download) by Digital Designer Coraline Colasse. An excellent starter kit for swiping interactions.
Space App Concept
Interactive space animations (with .studio freebie) by Jardson Almeida.
Clock App Concept
A clock app concept (direct download) by Freelance Designer Dann Petty that turns day into night as the user changes the time by dragging. Dig in and see how it works!
News App Concept
A .studio resource by Daniel Korpai containing 3 animation examples.
Restaurant Booking App Concept
Pretend to book a restaurant with this reservation app concept (direct download) by Senior Product Designer Jon Ezell. Ideal for kickstarting a reservation booking app.
Dashboard App Concept
A very interesting dashboard app concept with animated data visualizations (direct download) by UX/UI Designer Ryan Sael. In case you were wondering how on earth.
I quite like his day and night animation as well (below).
Pricing Screen App Concept
An app concept (with .studio freebie) by Yeon UX. Loving the depth and shadows! 🙌
Animation Examples
Warning: very awesome animations. Please try to control yourselves 😝.
3x Animation Examples
3x .studio resources by Pablo Stanley, InVision Designer.
Parallax Scroll Animation
Parallax — an ultra-trendy immersive UI animation trick. Learn how to replicate the effect in InVision Studio with this tutorial by InVision Designer Charles Patterson.
Here's another by Charles, this time covering timed transitions (image below).
Weekly UI Animation Challenge
Martha Bergmann shares InVision Studio animation examples and micro-interactions every week, right here. We're currently on week 11 of 15, so there's a fair bit to see!
FIFA World Cup Animation
Relive the 2018 FIFA World Cup with this animated app concept by Nicky Lock.
Various Advanced Animations
Charles wows us time and time again!
Drag n' Drop Interactions
A mobile concept by Karol Piwowarczyk that shows off some drag n' drop mastery.
Create-Your-Own-Burger Animations
Burger House by Clark. Looks tasty!
Form Submit Animation
Monster Eats by Jon Vargas. Literally, the monster eats your form input!
Rating Animation
A 5-star rating system with animated facial expressions, by Marina.
Product Page Interactions
Well, these animated micro-interactions by designNeat are literally beautiful.
Conceptual Animation Examples
A quick demo by Malan Alankara exploring movement with Studio animations.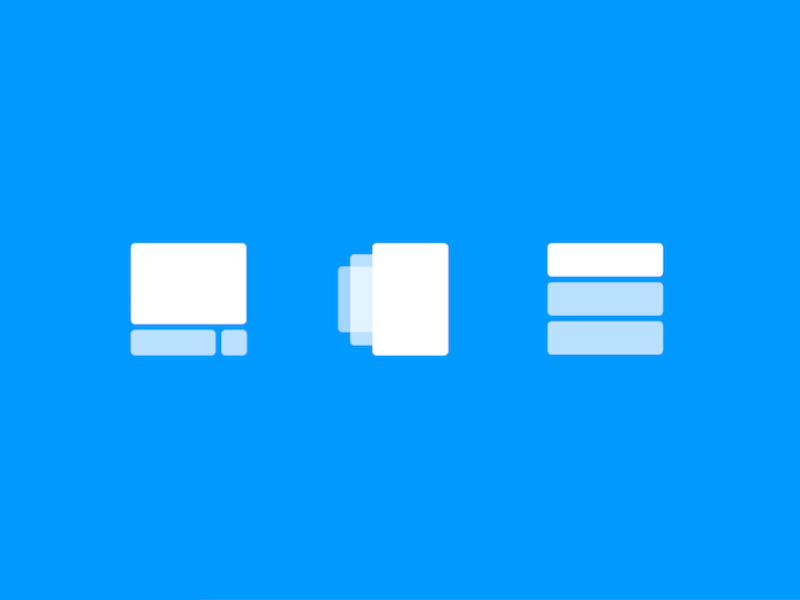 Miscellaneous Animation Examples
Studio's first icon set — Studicons.
Pretty cool: a dynamic slider by Steven Fabre, Senior Product Designer @ InVision.
Destroy an old car in this Street Fighter concept by Michal Ondycz made entirely in InVision Studio — the .studio file that's included comes with a whopping 90 artboards!
Impressed? Feeling inspired? Get the ebook (free) to learn how to use Studio.
Feedback? We love feedback. Send us feedback.
---